Cedar

Trees for Sale

Known as the "City in the Country," Abbotsford is famous for its thriving urban centre and picturesque scenery. Surrounded by mountains and all the natural beauty anyone can handle, life doesn't get much better here. If you are looking to take your property's aesthetics to the next level, read on to learn what cedar trees for sale can do for you.
Provides

property advantages

Whether you're visiting the Castle Fun Park, hiking at Sumas Mountain, or touring a winery, there is certainly no shortage of things to see and do in Abbotsford. And after all that fun and adventure, nothing beats coming home to a property surrounded by majestic and stately cedar trees. Looking to buy cedar trees? At Fraser Valley Cedars, our hardy trees offer a variety of benefits for your Abbotsford landscape. Some of the many home advantages include boosting property value, blocking unsightly views, creating neighbour-friendly borders, and increasing security.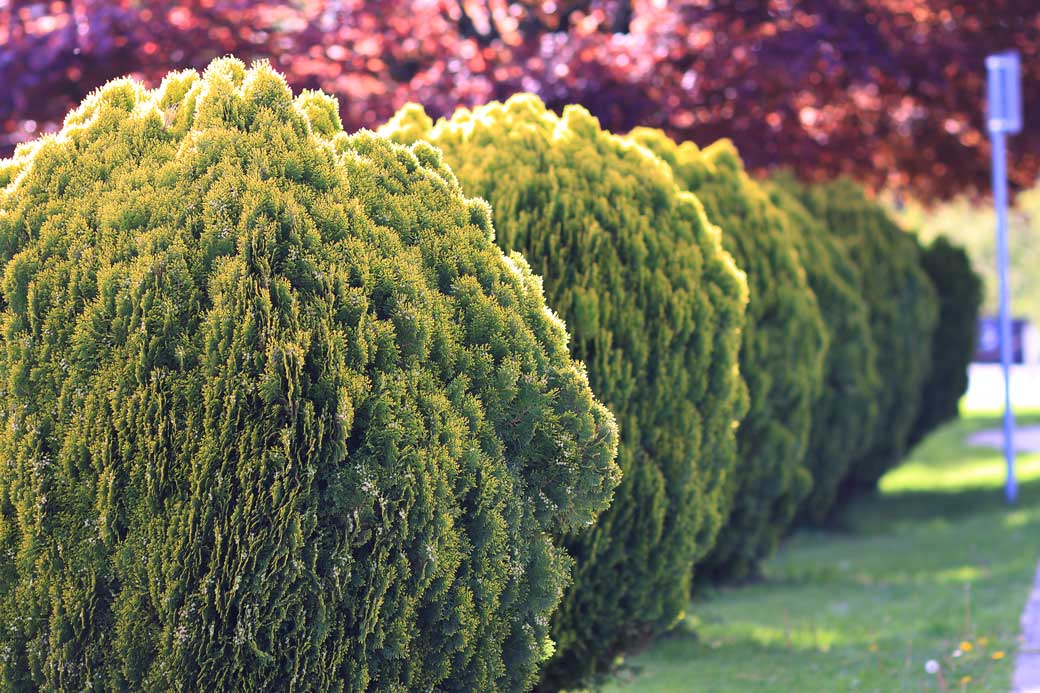 Saves

money

Make no mistake about it—hot summers and chilly winters can cause energy costs to soar in Abbotsford. If you want to save on heating and cooling your property, Fraser Valley Cedars are here to help.

Why spend more on energy if you don't have to? Our lush cedars will provide shade in the summer and shield blistery winds in the winter. Give your wallet a break with cedar trees Fraser Valley money-saving solutions.
Flourishes

in all types of soil

Worried that trees won't take to your soil? Well, worry no more. Cedar trees BC thrive in all kinds of soil, giving you optimal tree growth. 

If you never thought you could have a landscape full of lush trees, we can make that happen. Drop by Fraser Valley Cedars today and choose from our huge selection of Emerald, Excelsa and Brandon cedars.
Simple

to maintain

When busy lifestyles get in the way, it can be tough to put aside time for tree maintenance. With a yard teeming with easy-to-care-for cedars, you can practically plant them and forget about them.

If landscaping duties are stressing you out, Fraser Valley Cedars has you covered. We offer a host of low maintenance options that will let you have a yard full of gorgeous trees without having to put in all that hard work to keep them that way.

For fantastic cedar trees for sale in Abbotsford, drop by Fraser Valley Cedars. Our cedars and our service are truly a cut above the rest.

We at Fraser Valley Cedars would be happy to answer any questions you may have regarding our cedar trees. If you would like a quote over the phone or in person (at no cost) please get in touch with us today.
Project

Galleries

With so many years of experience in the business
All our cedar trees grows and supplies are premium Grade 'A' certified.
Thank you for the beautiful cedar tree's. Your service was excellent. I know my neighbors and I will get many years of enjoyment out of them.
D. Bentley, Homeowner
West Vancouver
When choosing landscape products for my customers, I only choose the best quality products. Since discovering Fraser valley Cedars Ltd a few years ago, I would choose no other supplier. Fraser Valley Cedars provides a great product with excellent customer service. They are truly 10 out of 10.
Kerry LeMaitre
Owner – Silver Lining Landscaping Ltd
Great company… they say what they are going to do and do it. They have provided us with a great product at a fair price. Will continue to buy product from them.
We ordered 60 Excelsa cedars to plant a hedge this fall and were very pleased with the quality of the cedars as well as the delivery service to the Sunshine Coast. We certainly will recommend your company to others.
I worked for Brandon Loewen for a time and can say with certainty, professional service from a good man who really knows his stuff! Was sad to leave!
Robert James Mcdermott
Past Employee
Fraser

Valley Cedars

We at Fraser Valley Cedars would be happy to answer any questions you may have regarding our cedar trees. If you would like a quote over the phone or in person (at no cost) please get in touch with us today. Call 604.217.2886

CALL 604.217.2886